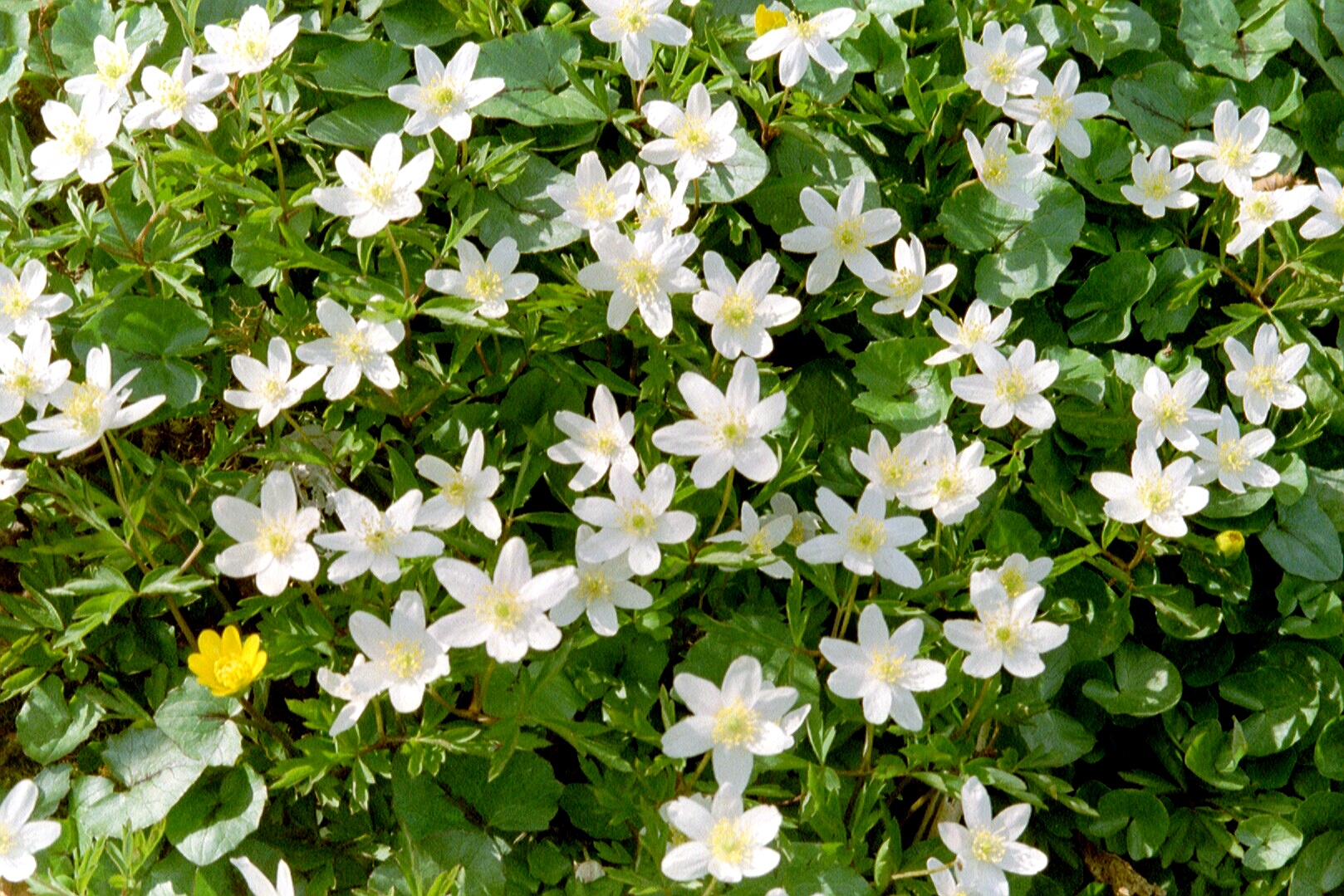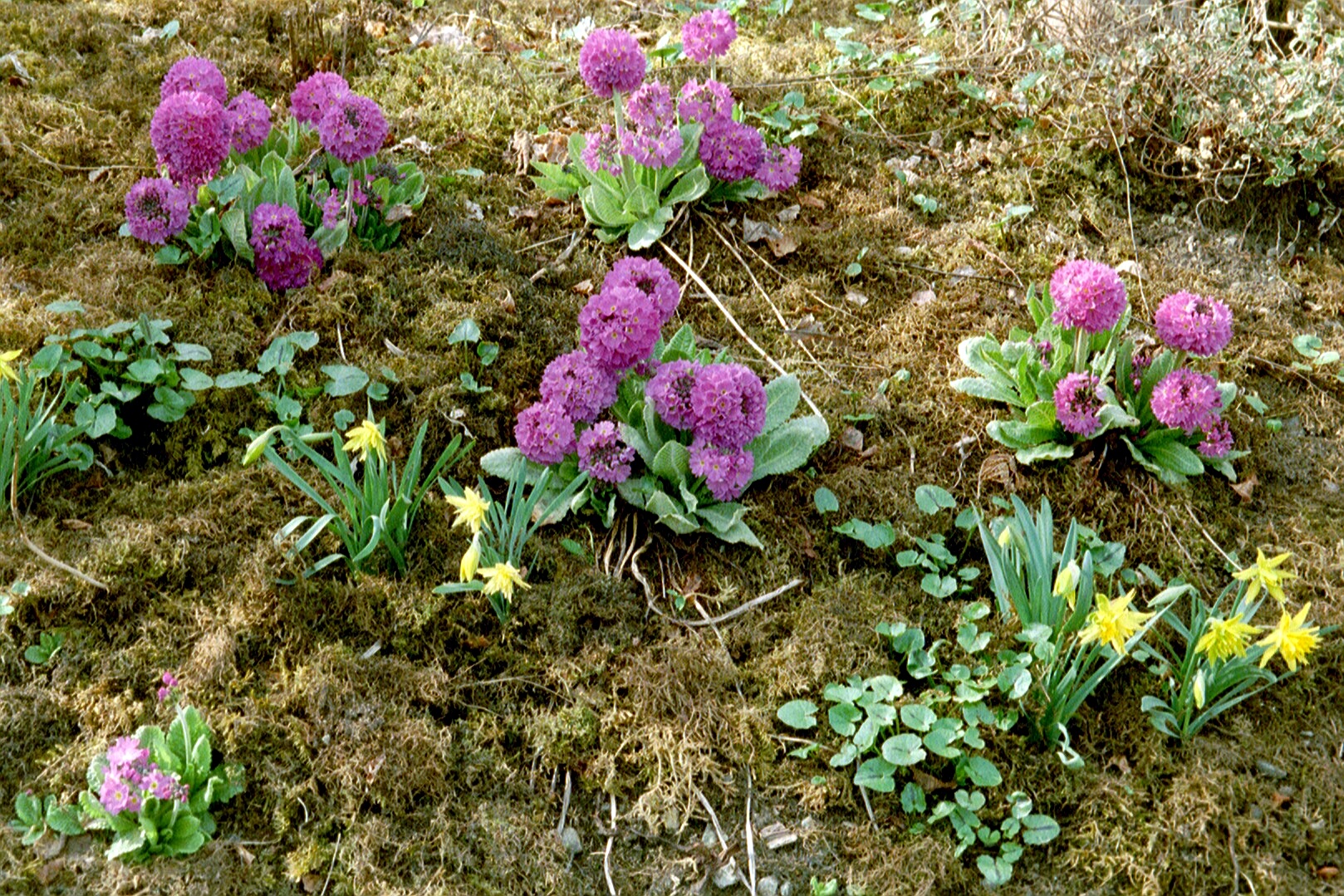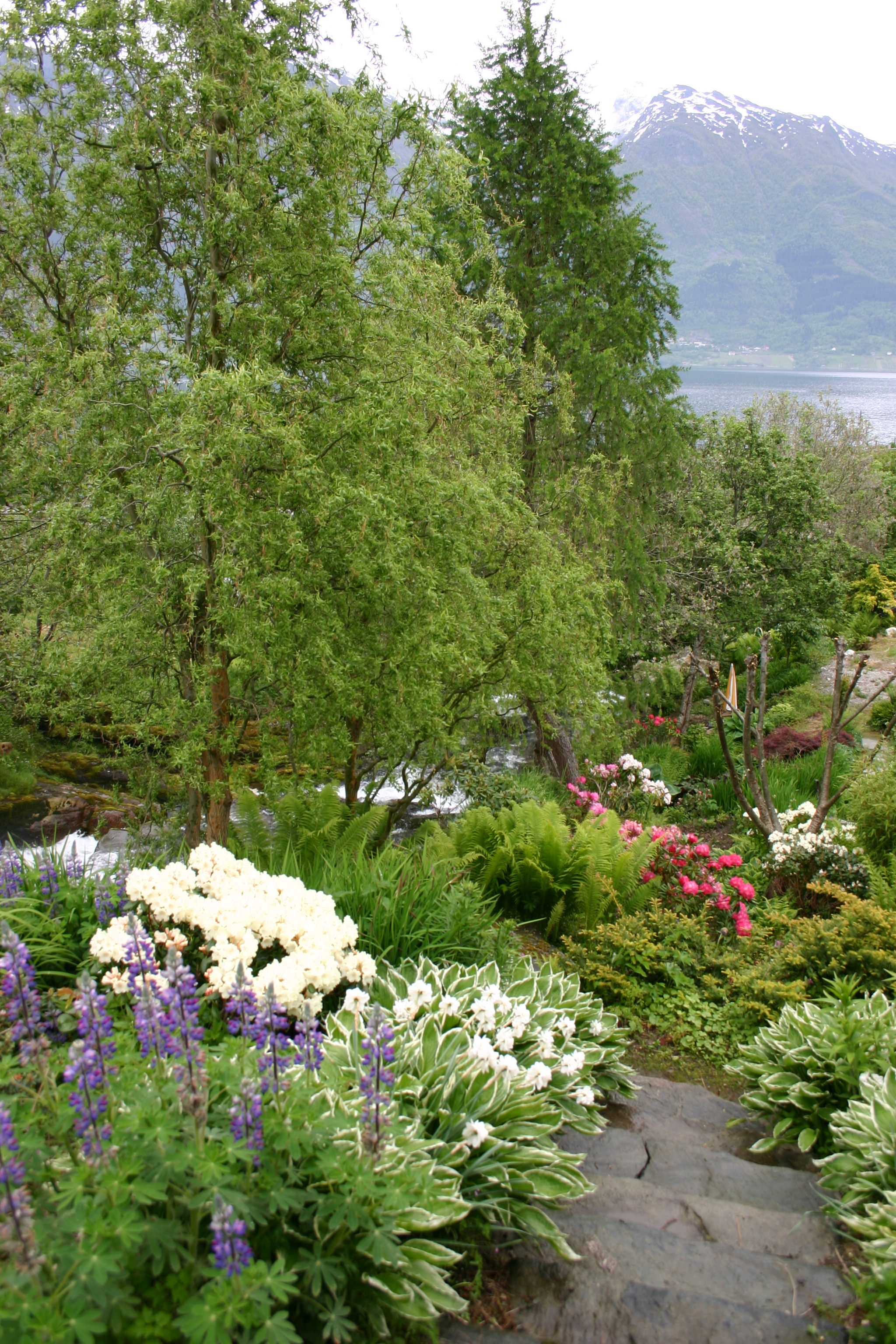 Contents of the tour:
Guests in our houses are welcome to use the wild garden along a rushing waterfall of Bleie-elva for free
Ornamental plants, including Hosta, Rhododendron, lilies (Lilium) and daylilies (Hemerocallis), trees and shrubs.
Wild plants natural for the place
Bird watching, including Norway's national bird the dipper, is popular during spring and early summertime
Sitting places just for resting, or an outdoor breakfast, lunch or supper
Wild, ornamental and exotic.
The garden called "Elvabomen" (literally "River flower") is a unique, large collection of plants and flowers from all over the globe. Painstakingly built up over many years, the carefully landscaped garden sits right next to the rushing river, providing a striking contrast between the calm and the dramatic faces of nature in western Norway.